le 13 mai 2016 au 103 Avenue de la Libération à Nancy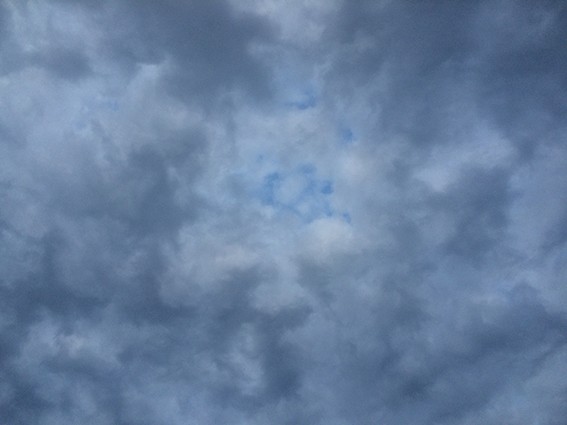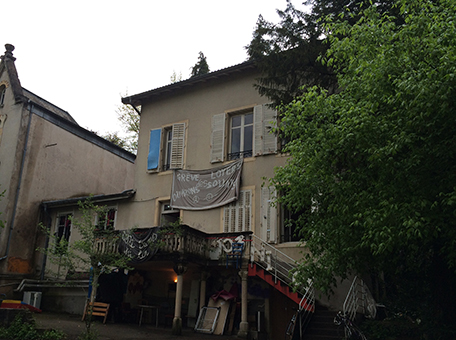 .....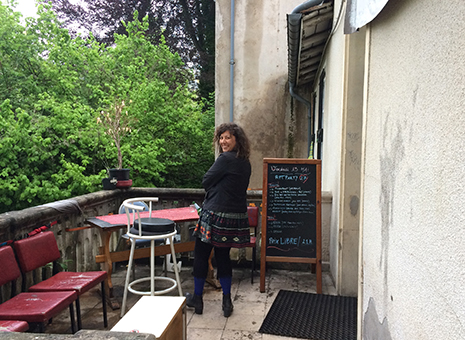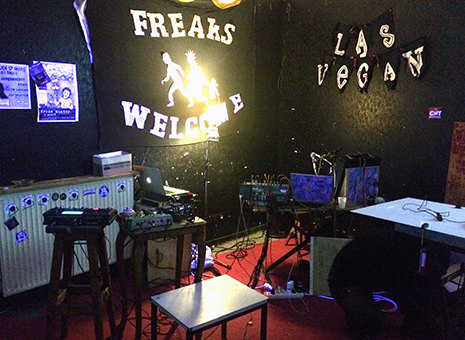 .....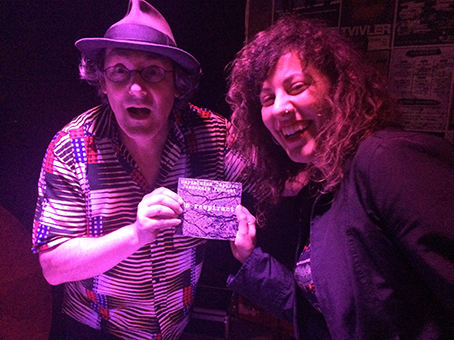 ---
le 12 mai 2016 à l'EnCours

Marialuisa Capurso et Jean-Marc Foussat
invitent
Xavier Camarasa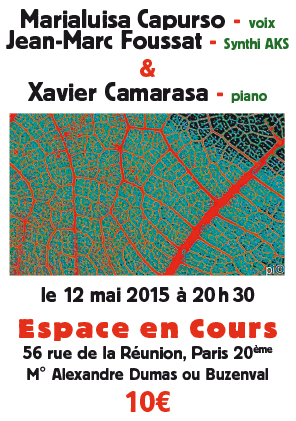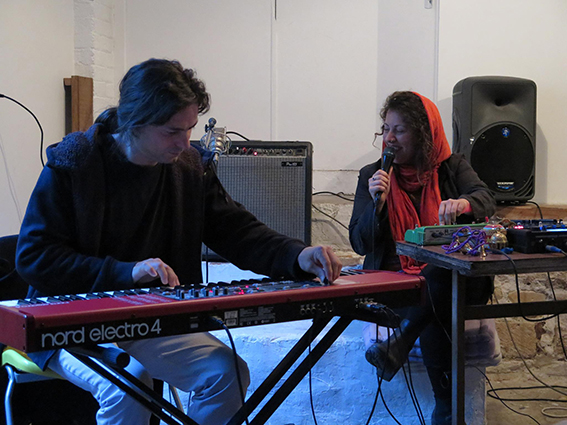 .......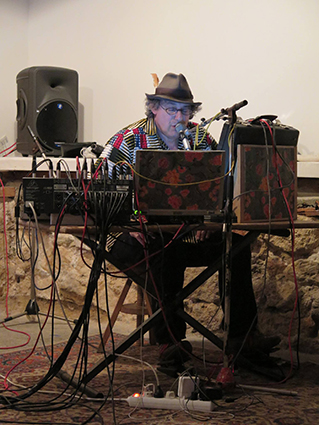 ---
le 11 mai 2016 à l'EnCours

Marialuisa Capurso et Jean-Marc Foussat
invitent
Richard Comte et Jean-Brice Godet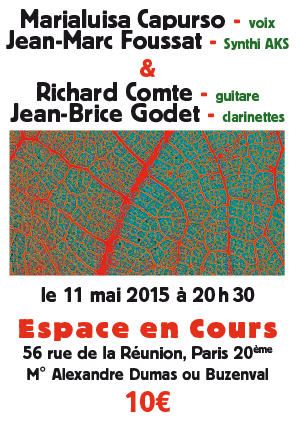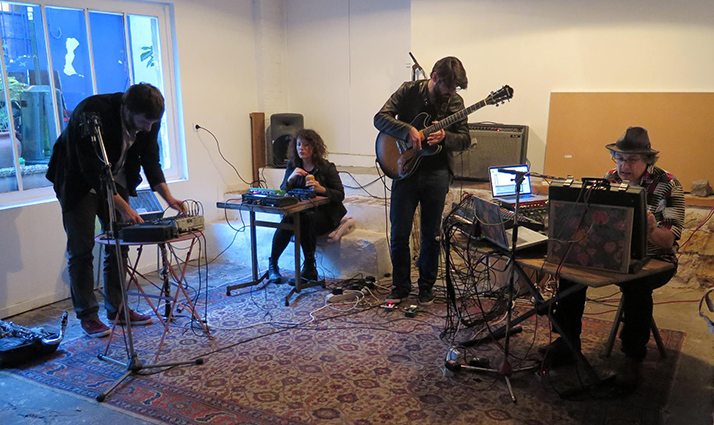 ---
le 29 février 2016 à La Garenne-Colombes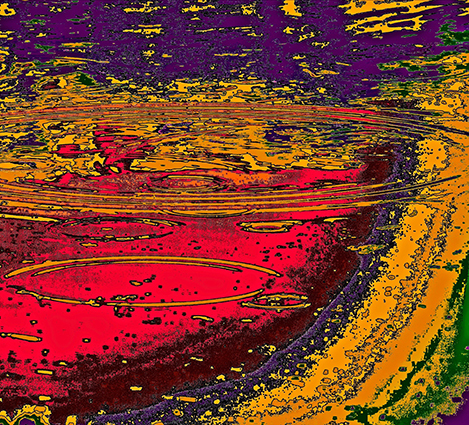 ---
Le 19 février 2016, POP, Berlin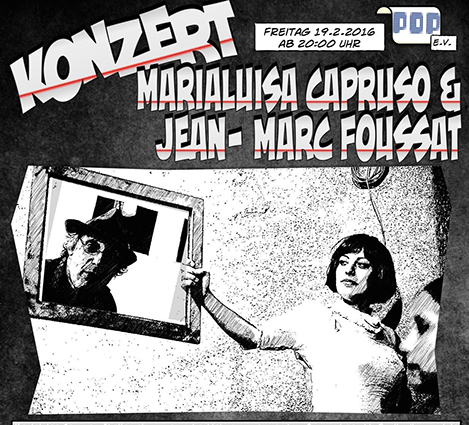 ---
Le 18 février 2016, Weincafé Wanderbühne, Berlin
Marialuisa Capurso & Jean-Marc Foussat invitent Antti Virataranta
Le sang a coulé & Le cerceau tombe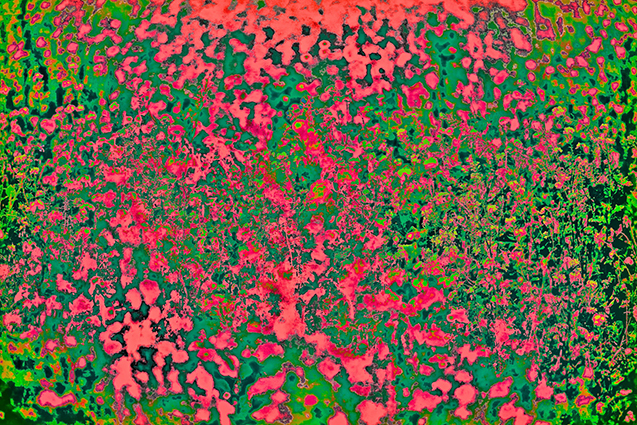 ---
Le 14 février 2016, Club der Polnischen Versager, Berlin
Marialuisa Capurso & Jean-Marc Foussat invitent Luiz Rocha & Edith Steyer
WHERE IS VALENTINE ?
1ère partie & 2ème partie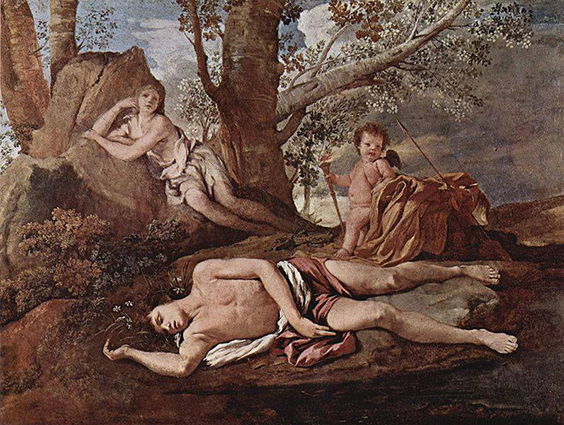 ---
les 13, 15 & 16 novembre 2015 à La Garenne-Colombes

Petit Buste
Morceau choisi & Vapeurs
Grande Élégance


---
le 19 juillet 2015 à La Garenne-Colombes

Le cœur déborde !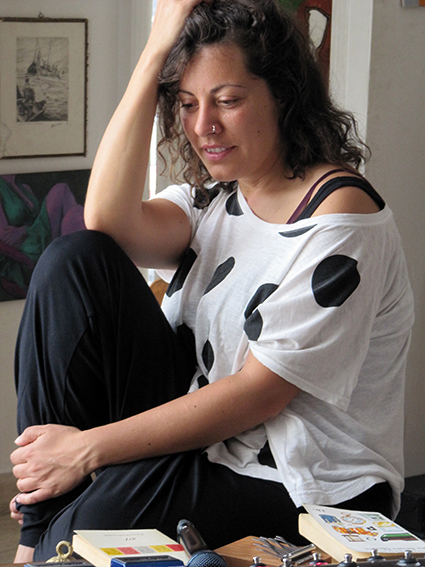 ---
le 17 juillet 2015 à La Garenne-Colombes

Tu n'es pas sérieux !
Keine Lösung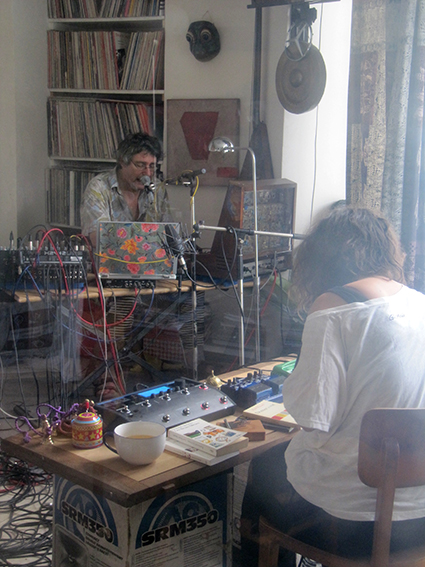 ---
Marialuisa Capurso
voice
Italian singer, sound artist, composer and performer based in Berlin.
Her work is multidisciplinary and focused on the connection between voice, sound, field recordings, body and improvisation.
She investigates and explores the realm of acoustic sounds and electronic interfaces as extension of human voice.
Art and life, sound and movement, the common line is the improvisation which leads her to research and to create new worlds.
She studied Theater and dance at "Accademia Stabile del Musical", she graduated with a bachelor of jazz music at Conservatory "N.Piccini" in Bari, Puglia, and with a Master of new musical languages and technology at the Conservatory "N.Rota" in Monopoli, Puglia.
She studied with Meredith Monk, Faheem Mazaar, Chiara Guidi, Michela Lucenti, Patricia Bardi, Barry Harris, Zeno Gabaglio, Carlos Zingaro, Dave Moss, Kent Carter, Karl Berger, William Parker, etc.
She sang the contemporary solo pieces for voice "Lettura di Braibanti" with and for Sylano Bussotti.
She recorded with the Hocus Pocus Orchestra and William Parker the album "What Shall We Do" for Silta Records.

Jean-Marc Foussat
Electroacoustic devices
Born Jean-Marc Foussat in 1955 in Oran, this is first with the guitar in the mid 70s I created several experimental groups as ephemeral to gradually prefer the synthesizer & the ruled paper, taking as much fun to traffic the tape in solitaire.
En 81, I finish "Abattage", my first solo record that will ultimately published in March 83.
Ten years later, thanks to "Marteau Rouge", I take the path the stage and the public with my analog synthesizer along with Makoto Sato on drums and Jean-François Pauvros on electric guitar.
In 2005 I met Sylvain Guérineau, saxophonist, who was born "Aliquid" which gradually will lead me to play more regularly with many actors improvised music...
---
EN RESPIRANT


Parfois je respire plus fort et tout à coup, ma distraction continuelle aidant, le monde se soulève avec ma poitrine. Peut-être pas l'Afrique, mais de grandes choses.
Le son d'un violoncelle, le bruit d'un orchestre tout entier, le jazz bruyant à côté de moi, sombrent dans un silence de plus en plus profond, profond, étouffé.
Leur légère égratignure collabore (à la façon dont un millionième de millimètre collabore à faire un mètre) à ces ondes de toutes parts qui s'enfantent, qui s'épaulent, qui font le contrefort et l'âme de tout.

BREATHING IN


Sometimes I breathe harder and suddenly, my continual distraction helping, the world rises with my chest. Perhaps not Africa but great things.
The sound of a cello, the sound of a full orchestra, the noisy jazz beside me, falling into a silence more profound, deep, muffled.
Their slight scratch works (how one millionth of a millimeter to make a working meter) waves to those on all sides who give birth, who support each other, which are the foothills and soul of everything.
Henri Michaux in La nuit remue
---